Meet Dr. Dane Owens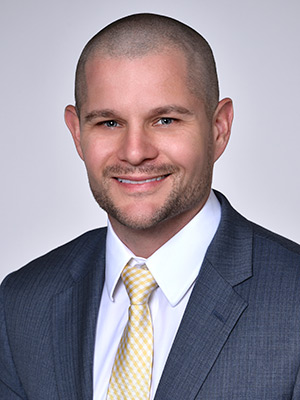 An Interest in Holistic Health Care
Early on, Dr. Dane knew he wanted to enter the health and wellness field. Though he'd never been to a chiropractor before, a friend of his who was in chiropractic school told him about the natural healing philosophy.
"I'd believed in the idea of treating the body from the inside out to begin with; I just hadn't known that chiropractic aligned with my way of thinking!"
Learning to Help Others
Dr. Dane and his father went on a tour at Parker University. Instantly, he knew that it was where he wanted to be, and he hasn't looked back since. After earning a Doctor of Chiropractic, he entered practice in West Baton Rouge.
With a hands-on chiropractic approach, he enjoys working with his patients and helping them using only his hands. "Chiropractic is a drug-free, nonsurgical way to get your body to heal the way it was meant to." He is a member of the Chiropractic Association of Louisiana.
CHIROPRACTIC CARE »

Outside of the Office
Dr. Dane is married to Allison, who is also in the health care field as a licensed professional counselor. They enjoy spending time together along with their cat, Callie. In his spare time, Dr. Dane likes to hunt, fish and watch sports, especially LSU games.
To get started, contact us today! We're proud to be the only chiropractic care center in West Baton Rouge Parish.

Chiropractor West Baton Rouge | (225) 336-1920