New Patients
When you walk into Louisiana Chiropractic in West Baton Rouge, you'll find an energetic atmosphere that's also calm and soothing. Our team is ready to welcome you!
The First Visit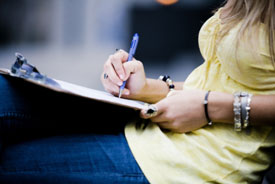 After filling out some brief paperwork, you'll meet with Dr. Dane to have:
A consultation
An examination
Digital X-rays
If you're in acute pain, we may treat you with a therapeutic modality. This appointment takes 30-45 minutes.
The Second Visit
When you return, we'll review what was discussed on the first visit, including your examination results. We'll detail the cause of your pain and our recommendations for your treatment plan. You'll receive a chiropractic adjustment and be on your way in about 30 minutes.
Following Up
Your regular visit will be efficient. At the start of your chiropractic care, you'll have a therapeutic modality, then an adjustment. As your treatment plan progresses, we'll go from passive modalities to more active ones that strengthen your body.
Ready to Get Started?
An absence of pain doesn't mean that your body has recovered. We'll speak with you about whether we believe that you can benefit from further care, and the decision is up to you.
CONTACT US »
Schedule your appointment with us today! We offer same-day visits.

Louisiana Chiropractic | (225) 336-1920